PRODUCTS
The specialty is engaged in the mesh fabric weaving
ADVANTAGE
1.proficient in all kinds of warp knitting process of the net;
2.manufacturing enterprises, upgrade ability of warp knitting machine;
3.strict management system, ISO9001 international quality system certification;
4.the product sells in distant markets overseas
5.its own testing equipment and technology
PRODUCTION
Application of a wide range, quality assured
ABOUT US
Attentively weaving each foot net
Changzhou longlongsheng-net Co., Ltd. is a professional mesh fabric weaving class professional company, products widely used in farming, sports, family, agriculture, forestry, environmental protection and military aspects.
In addition to its sophisticated equipment made by weaving with a sound and effective quality management system, the company's biggest advantage is the ability to transform the powerful machinery!
MORE+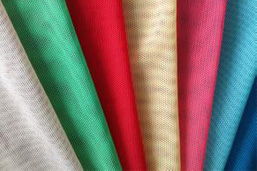 Mesh fabric directly affect the appearance of the thriving knitting industry
Mesh, mesh cloth appear directly affects the thriving knitting industry, mesh large area display lif
Over the years, in cooperation with high-tech engineering and technical staff, product constantly updated, constantly improve quality, popular throughout the country. Companies with strong comprehensive strength in the leading peer professionals and technical equipment based, high-grade products for the pillars, and constantly improve the marketing management system as the basis to create high brand reputation Long Long-liter, in netting industry established an unshakable position ...
ANYTIME
WAP

Copyright©2016 Changzhou longlongsheng-net Co., Ltd.
Tel:0086-519-88962739 0086-519-85325239 Phone:0086-13584398439 E-mail:lls@longlongsheng-net.com
Design By:
EastNet
[
Manage
]
Top